Eco Council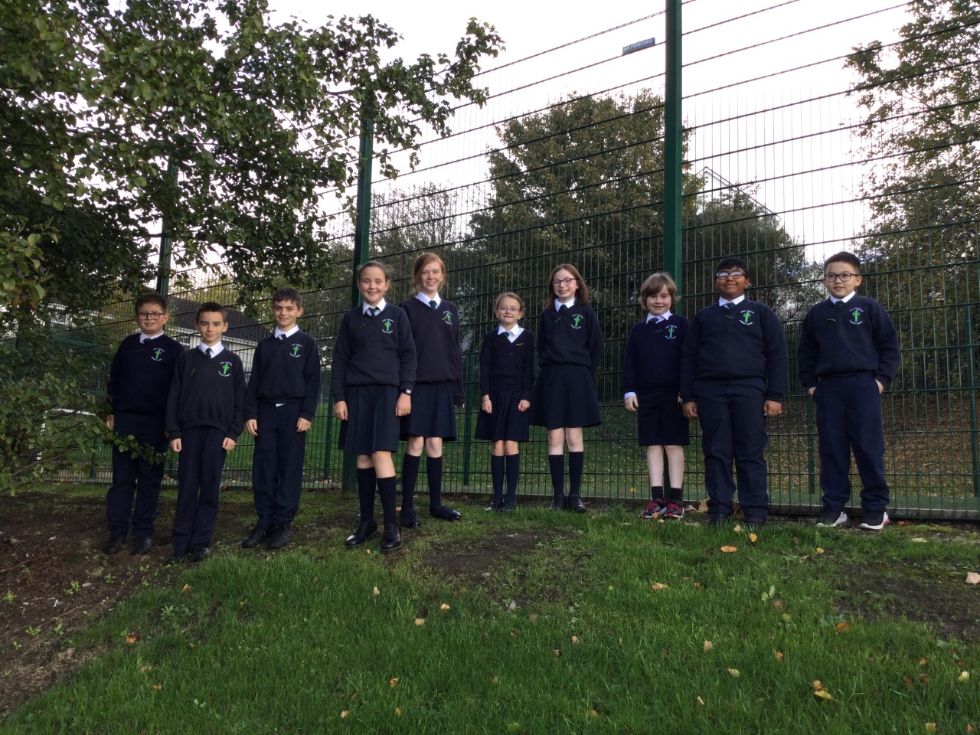 Meet our newly elected Eco-council.
Like our student council, this group of children are responsible for leading and managing all things 'green' in their school. Saving energy, recycling, maintaining a clean school environment and leading various eco initiatives.
Our eco council, supported by Miss R. Whitehouse and Mrs S. McCafferty are responsible for setting their own agenda, recording the minutes of meetings and following through decisions made.
Our school is also involved with Sustrans in promoting active travel choices, this also supports our eco councils aims and objectives.
Good Shepherd Primary School and Nursery School, 42 Dungiven Road, Derry BT47 6BW | Phone: 028 7134 8446